Body Prints
Curve: the loveliest distance between two points.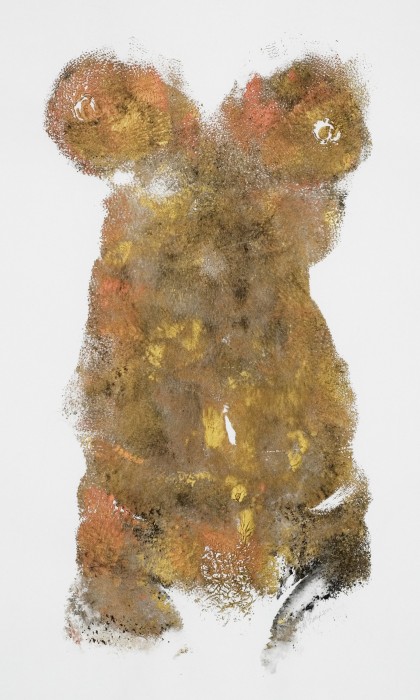 The original idea of creating monoprints from the actual female figure was conceived as a final project for a college erotic art class. The final portrait is a luminous & unique celebration of the female form. No two custom prints are ever alike, reflecting each client's own sensuous shape and personality. Having painted hundreds of commissions, I am pleased to represent an national clientele. With each new commission, I am as thrilled and excited as the client upon presentation of the finished body print.
Commission a custom print just for yourself

Meaningful Anniversary or Wedding Gift

Birthday Gift for yourself or your spouse

Girls Night Out/Group Get Together

Body Print of your pregnancy u Breast Cancer Patient, prior to/after surgery

Fundraiser for Non-Profit Cause

Bachelorette Party
To schedule a body print or to learn more about this elegant, impressionistic art form, contact Denise M. Thompson at the Gallery 860.739.2286 or 860-655-7793.
About the Artist:
While developing as a fine artist, I was greatly influenced early in my career by working in fine art galleries and custom frame shops. After raising a family, in January 2000, I opened Artisan Framing & Gallery in Hebron, Connecticut, which allowed me to devote time for my own painting and body prints. My work has best been described as intuitive with a strong sense of color, movement and gesture. I work in mixed media, incorporating pastels, metallic paints, acrylics and graphite; layering to achieve the desired effect. In August of 2009, Artisan Framing & Gallery was relocated to Niantic, Connecticut. The gallery represents local, regional and nationally-recognized artists. My work is in numerous private collections and my unique body prints have developed a national following.